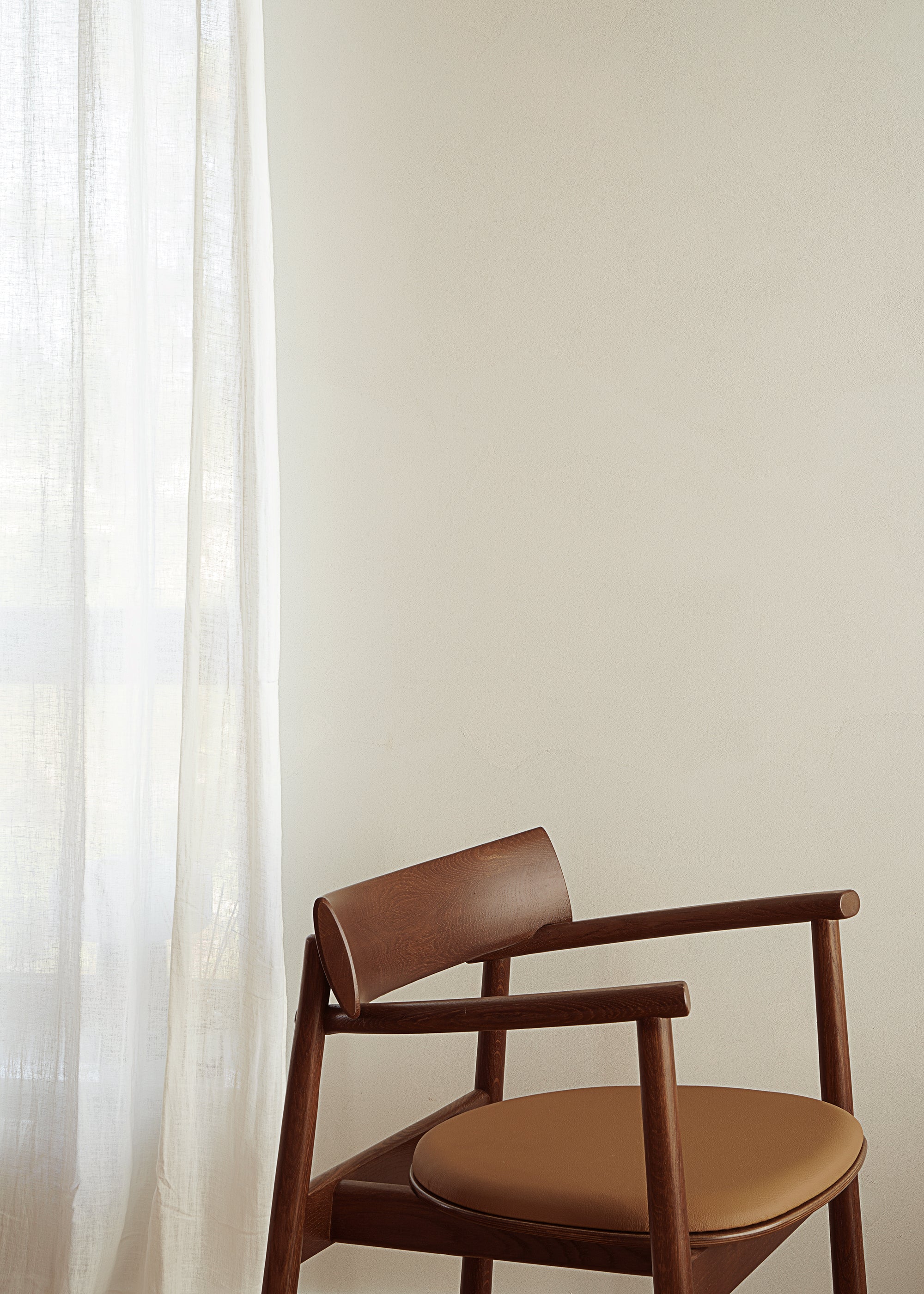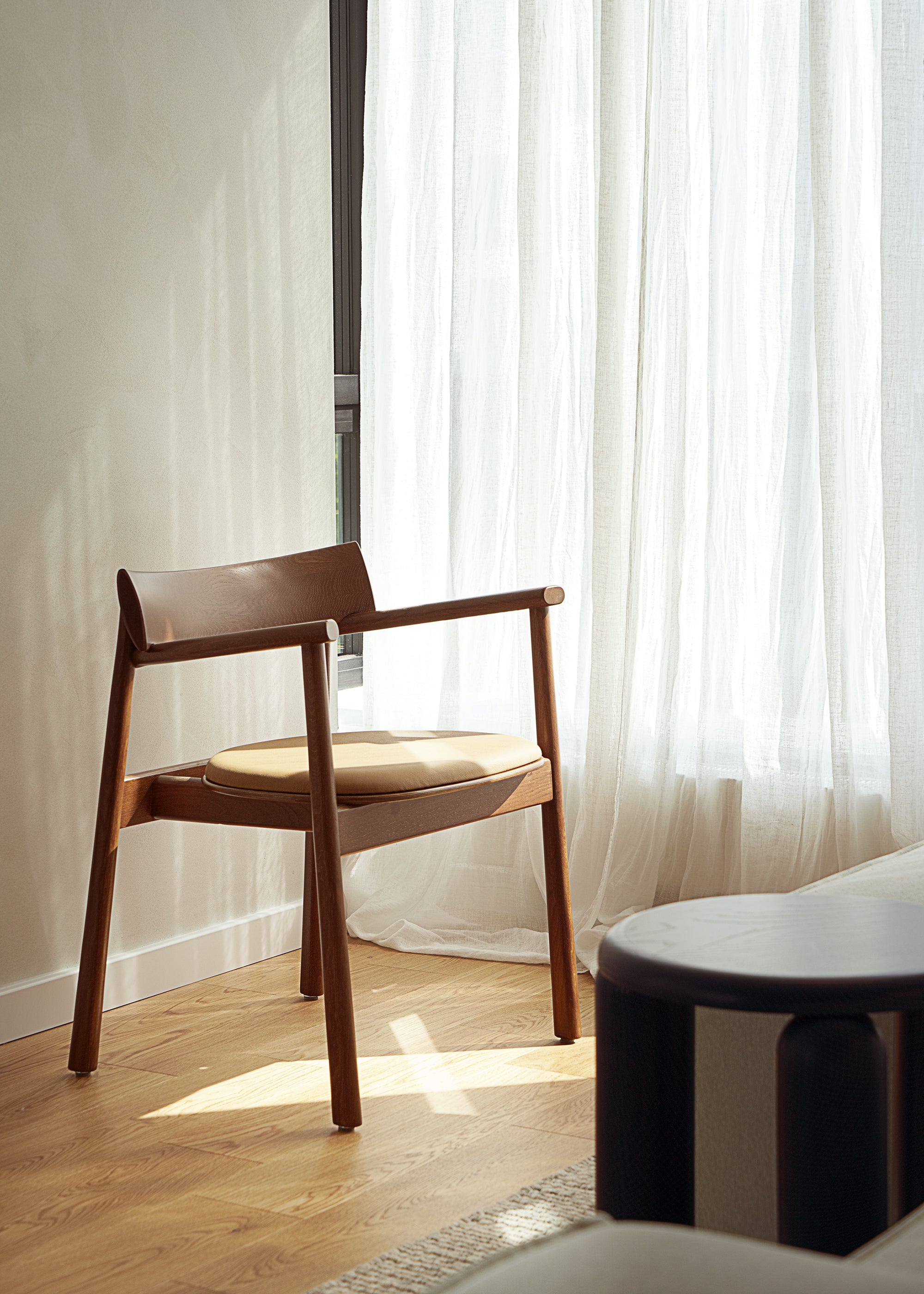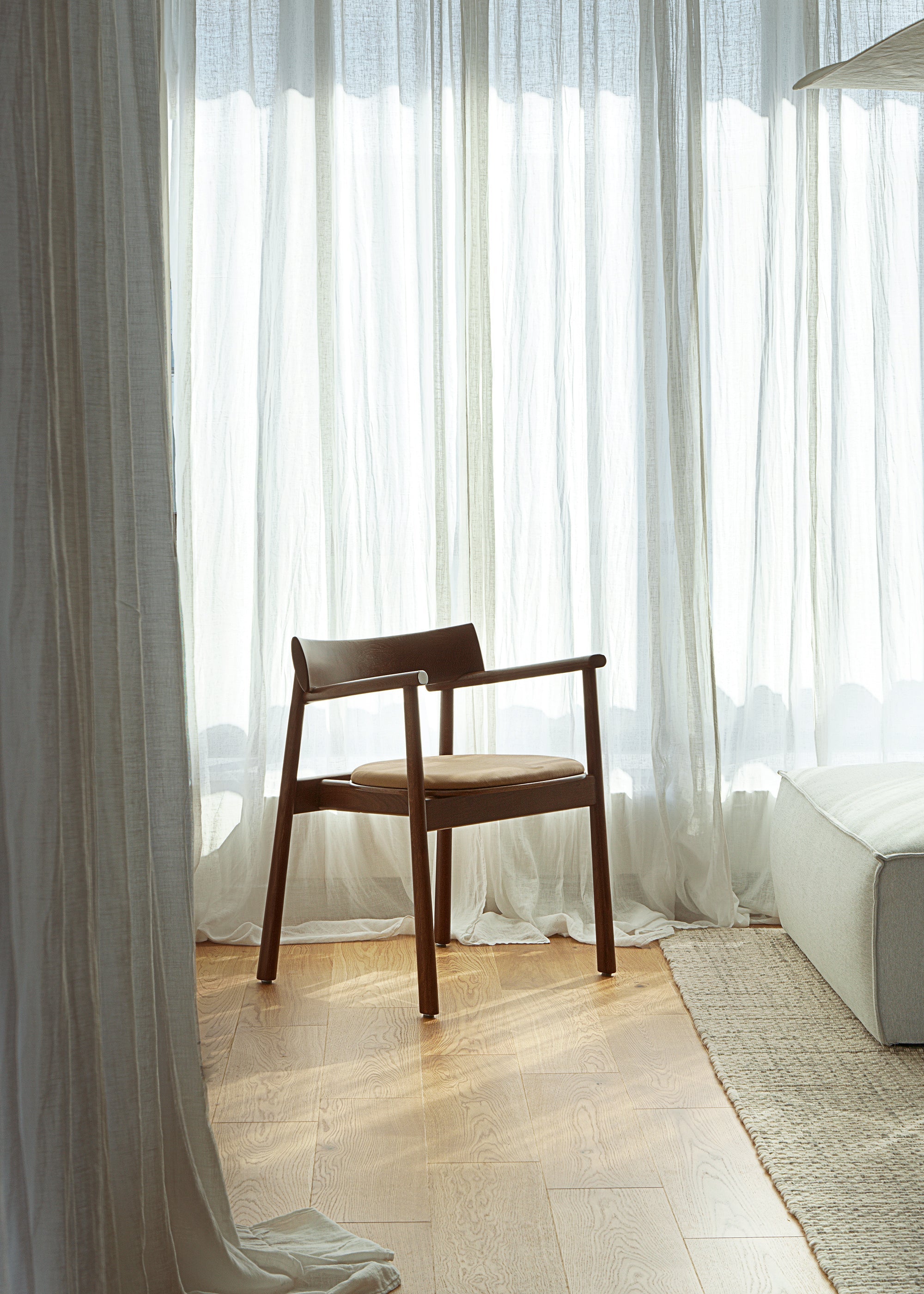 ELIPSA chair
Sale price

€259,00
Regular price

€399,00
(/)
Lowest price in the last 30 day :
---
Delivery time about 8 weeks
All of us who love design celebrate beauty. Life is all about the little moments, and shared meals are their foundation. However, in order for them to last as long as possible, our comfort is important. After all, if we were to count the moments at the table, it would turn out to be quite a few years. Let's make sure that during long family celebrations or ordinary breakfasts, the people most important to us feel good.

The Elipsa, the premiere chair from TAMO, was created for this very purpose. This is a unique design, whose slender lines gracefully intermingle with each other, while subtle curves add a touch of dynamism. The solid joints provide a secure seating stability regardless of our dimensions. Looking at the Elipsa chair you can get the impression that the contoured backrest, slides finely on the backs of inconspicuous armrests. It is thanks to the armrests that we relieve pressure on the upper part of the spine, and a nosy aunt or a rubbishy uncle will keep a healthy distance. But what is invisible at first glance is that the ergonomics of the Elipsa will take care of our maximum relaxation and comfort during precious meetings and meals with loved ones. The Elipsa is created from solid, certified oak wood and plywood.

All of us, design lovers celebrates beauty.

Little moments matter and the common meals are its foundation. However, to last as long as possible we need to care about our comfort. Throughout our life we sit for a few years after all. Let's make sure that people we love feel comfortable during long ceremonies and casual breakfasts. That's why we've made ELIPSA- premiere chair from TAMO!

Unique construction, where all the slender lines penetrate each other and elliptic curves makes the chair a little dynamic. Regardless of your size, solid structure ensures your safe sitting. When we look at Elipsa we can't help feeling like a contoured backrest slide gently on inconspicuous armrests. It is thanks to them your spine can relieve and your nosey auntie or earthy uncle will keep a safe for our ears distance.

What might be invisible at first sight is that Elipsa's ergonomics will make you feel totally relaxed on every occasion.

Designed by Marcin Laskowski



Height 76.5 cm

Width 58.5 cm

Depth 56.5 cm

Weight 7 kg
Frame and backrest - solid oak wood.

Seat - hardwood plywood, boucle type fabric.

Finish - the product is available in NATUR and BLACK versions. Finished with varnish.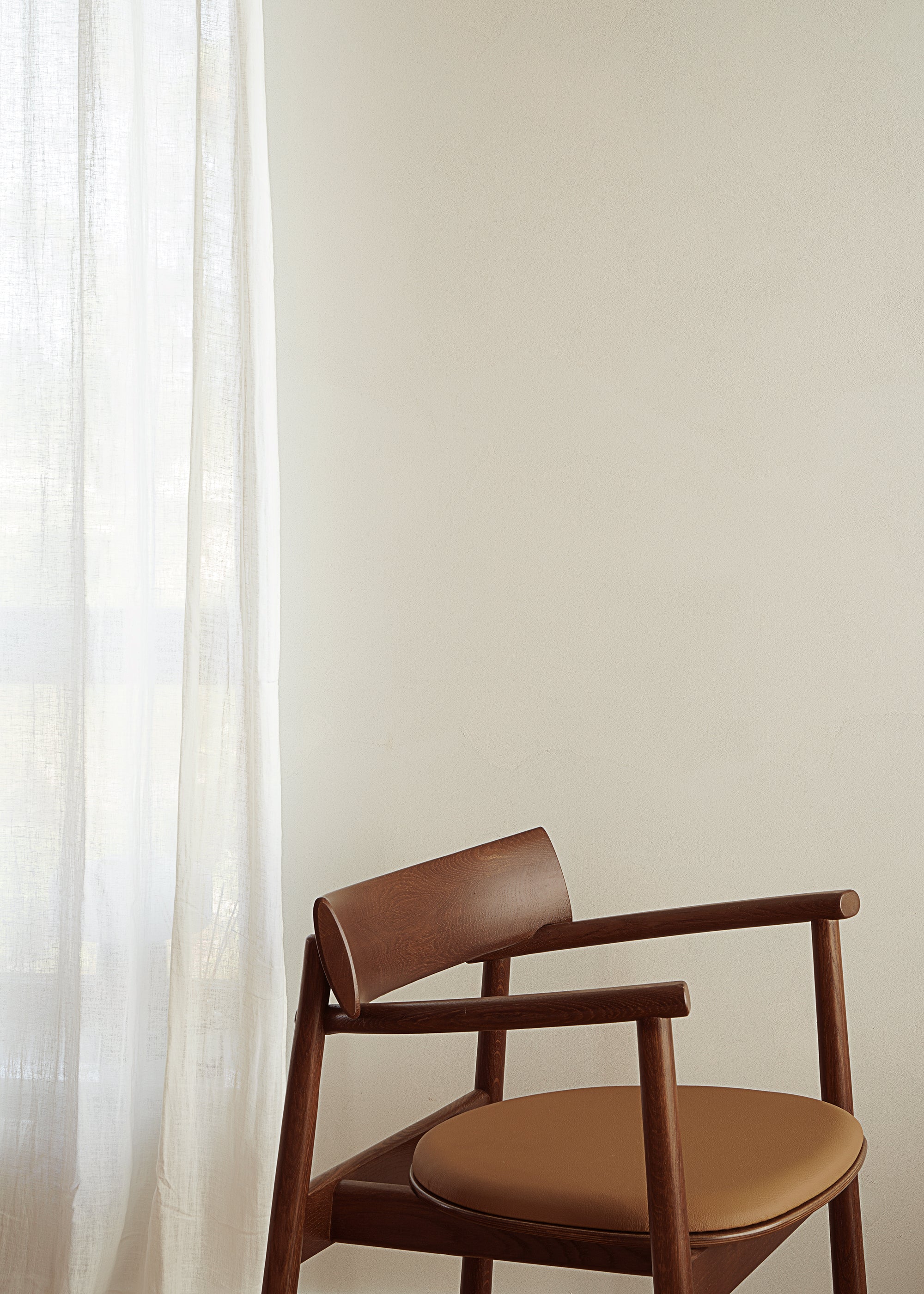 ELIPSA chair
Sale price

€259,00
Regular price

€399,00
Choose options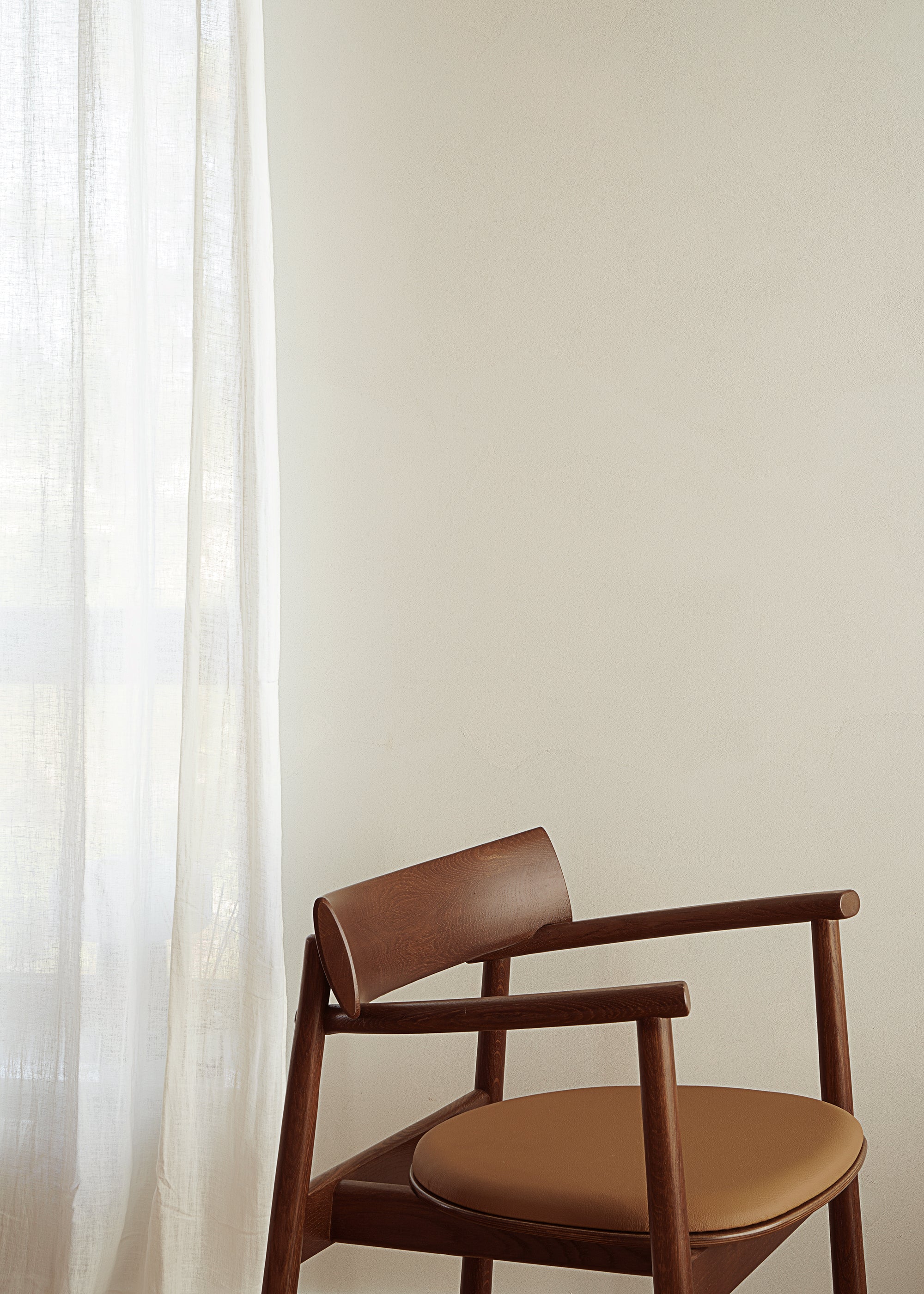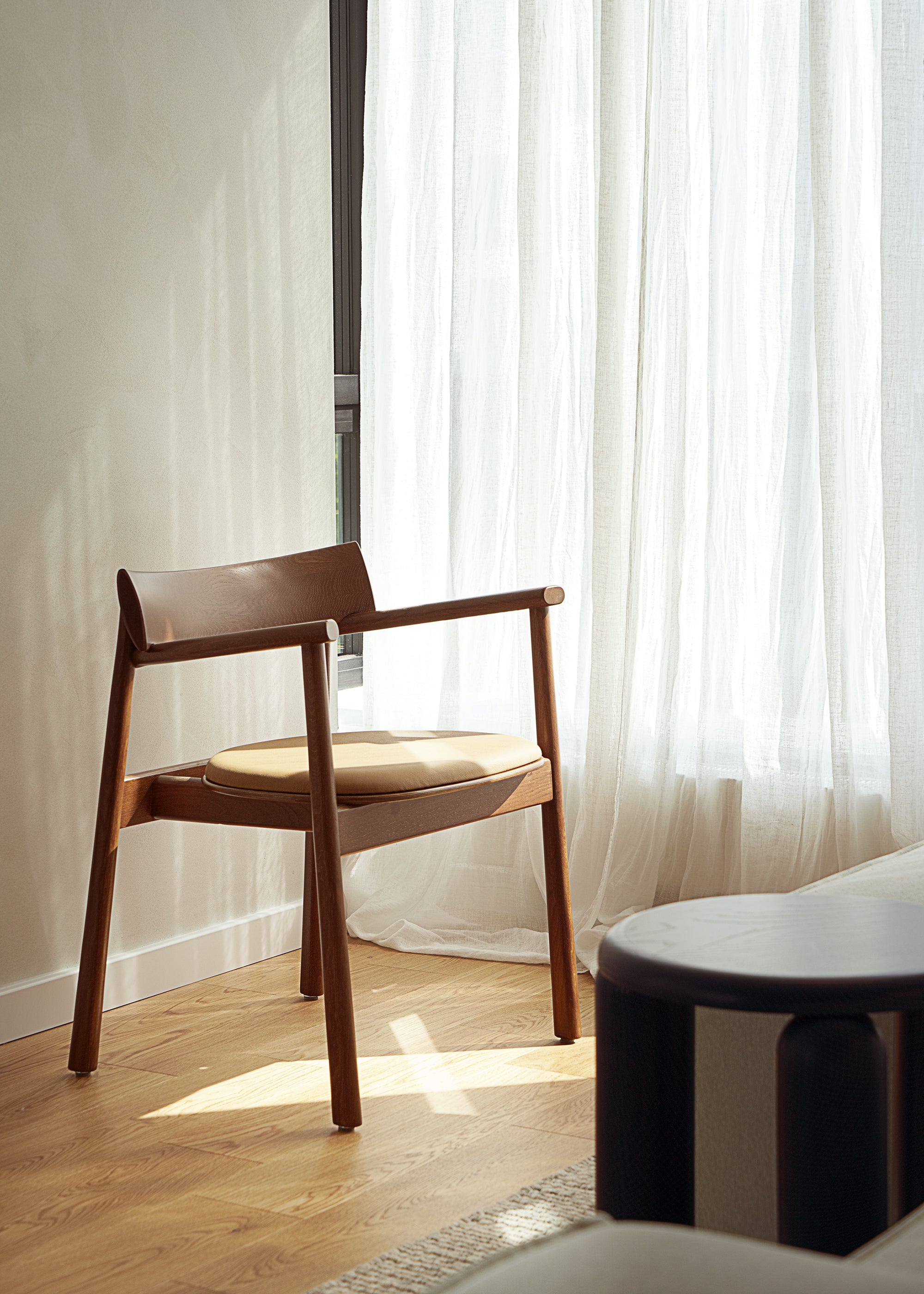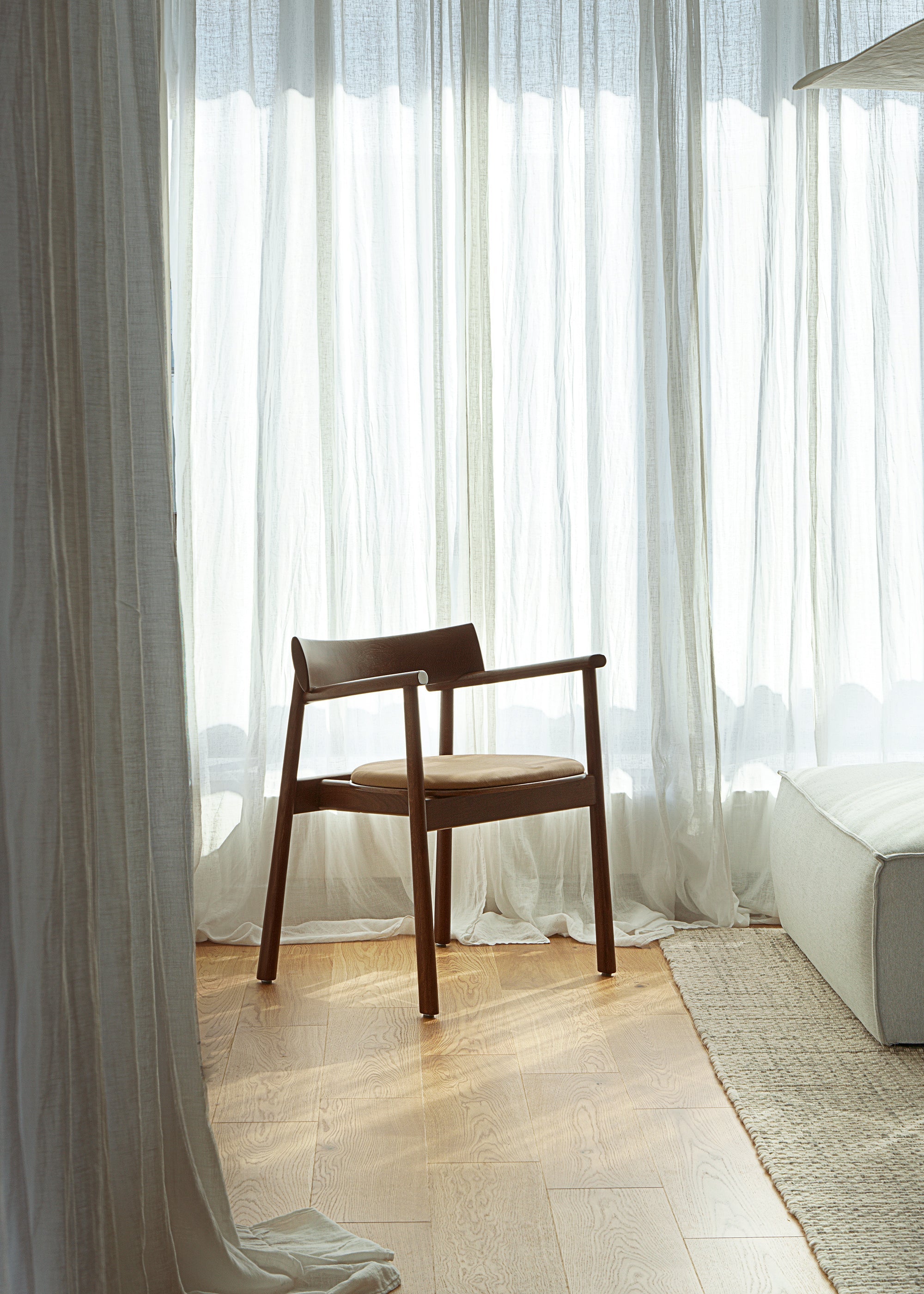 Sale price

€259,00
Regular price

€399,00
(/)
Lowest price in the last 30 day :
---
View details
rzemiosło
ELIPSA
Klasyczne poczucie rzemiosła, przyciągające wzrok czyste detale, wyjątkowa konstrukcja...
funkcja
ERGONOMIA
Krzesło to nie tylko kształt, ale przede wszystkim przemyślana ergonomia. Wyprofilowane oparcie finezyjnie ślizga się po plecach niepozornych podłokietników, dzięki czemu możemy odciążyć górną część kręgosłupa.
forma
RZEMIOSŁO
Gdzie smukłe linie z gracją przeplatają się z subtelnymi krzywiznami, zapewniając komfort siedzenia dla każdego.
KOMFORT
Aby uczynić go bardziej miękkim, dodaliśmy opcję z tkaniną boucle, która zapewnia większą wygodę siedzenia...
NOWOŚĆ ELIPSA jest dostępne w wersji z ciemnego dębu ze skórzanym siedziskiem.
Elipsa chair
OTHER VARIANTS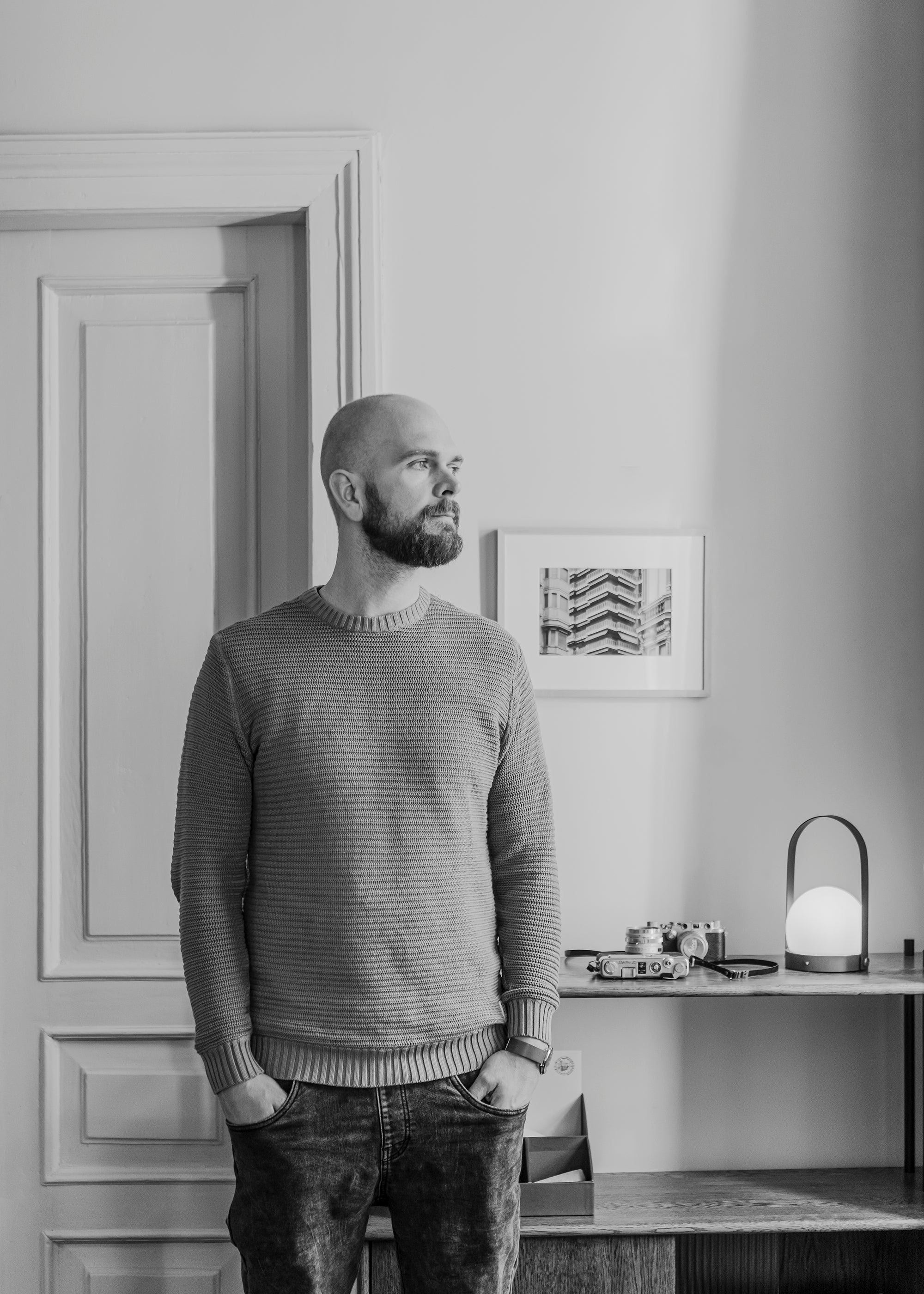 Designer
Marcin Laskowski
Jest założycielem TAMO, przedsiębiorcą i głównym projektantem. Pod jego kreatywnym okiem powstała większość produktów marki. Czerpiąc kreatywną siłę z tradycyjnych umiejętności stolarskich i zamiłowania do sztuki, powstała unikalna, autorska kolekcja mebli. Jego eksperymentalne podejście do formy i dbałość o kierunek artystyczny kolekcji daje wyraz prawdziwej idei TAMO. Tworzy meble nacechowane mnogością form, płynnie łączące w sobie odniesienia kulturowe m.in. do gdyńskiego modernizmu czy minimalistycznego północno-europejskiego projektowania. Głęboka pasja i wiedza Marcina na temat drewna, przemysłowych i rzemieślniczych procesów produkcyjnych przewija się przez każdy aspekt jego pracy. Absolwent Akademii Sztuk Pięknych w Gdańsku.