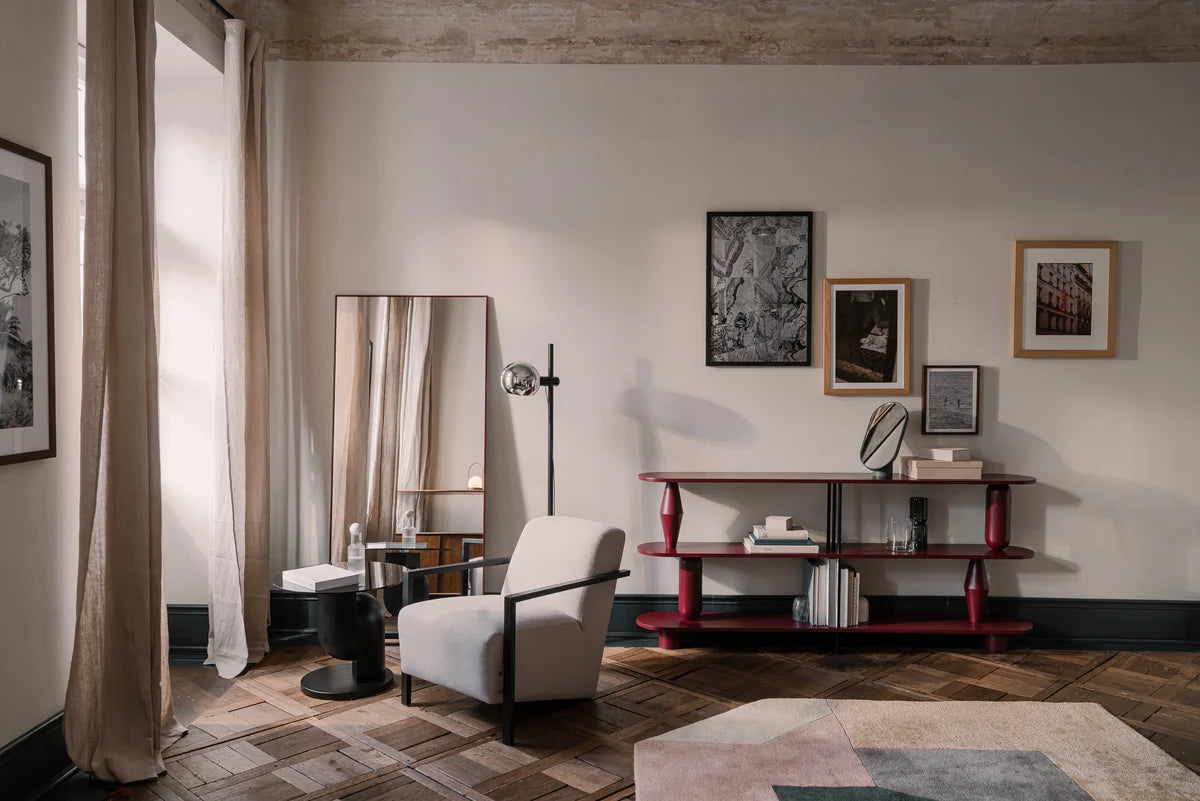 COLLAB STORIES
Pion studio
The greatest source of our inspiration is art. We are influenced by many of its fields, such as architecture, design, photography, film, music, dance.
COLLAB STORIES
Pion studio
a photographic practice, founded by Basia Kuligowska & Przemyslaw Nieciecki in 2014. They work within the scope of subjects of still life, landscape, and architectural photography. With an profound eye for detail and light, PION creates original imagery across various projects and clients.
MORE
Interview
Pion studio & TAMO
Let's start with what your day usually looks like?
We start with the most creative and interesting tasks. Morning energy allows us to focus on the most pleasant part of the job, which is editing photos, preparing layouts, etc. After lunch, we deal with correspondence and planning photo sessions.
Tell us something about your studio. Why did you choose this place and not another? And what time of day in the studio is your best? photos.
Our studio is of special importance to us. As soon as we entered this space, still completely raw, we felt good, creative energy. We do not know exactly what causes this, but we suspect that it is influenced by the preservation of the original elements of the interior, such as old wooden windows, a rosette on the ceiling, or wooden floors. The authenticity of the interior is very important to us. We like each room for something different, e.g. in the main room there is wonderful light throughout the day. The kitchen, however, is dark and quite gloomy, thanks to which you can rest from stimuli and calm down a bit. We really like to spend the mornings in the kitchen for the first coffee - this is our slow start before work. We appreciate this moment of the day.
What does a studio mean to you and what is the meaning of your home?
Studio and home are two separate things for us. We have always had the need to separate work and home, which, as you know, when you work for yourself and do a freelance job that you also love, is often difficult. We are also a couple in life, which is why it is important for us to clearly separate the work zone from the zone of complete relaxation that our apartment gives us. The studio is full of stimuli and creative energy. A lot of people come to it, this space is alive. It is natural that sometimes it is tiring and then the house is our sanctuary of rest.
There is an amazing play of light and shadow in your studio. Is there any particular place where this can be observed?
We rented this space largely because of the light that can be found here. Throughout the day, the place of its incidence changes and thanks to this, the light passes through all the walls. It's amazing, but at any time of the year we get a lot of sun. In summer, it additionally shines through the leaves outside the window, creating very pleasant shadows.
What did you pay special attention to when setting up your studio? Do you have your favorite colors or aesthetics?
When arranging the studio, we wanted it to house as many Polish craft brands as possible. It is extremely important to us what kind of furniture and accessories we surround ourselves with. We pay attention to the quality of materials, but also the timelessness of design. It is important for us how the given furniture was created and who is behind it. We choose a similar color palette, in our case these are navy blues, dark reds and a lot of black in accessories, which is why our brands do not compete with each other, but only complement each other.
What are your feelings about our first collaboration? Which stage was the most interesting for you and which composition is your favorite and why?
We have very nice memories of the session, largely thanks to the great stylizations of the artist Anka Sanetra, with whom we had the opportunity to cooperate before. Anka made great use of our personal design elements and incorporated them into Tamo's furniture. We don't know if we can point to only one piece of Tamo furniture, because each one has something interesting. However, due to our recent favorite color, it will probably be a burgundy VAZOO bookcase. It fits perfectly into our space and matches our wall color. We also like Krystian Kowalski's SHAPES table very much. Mainly because of the design. It creates an interesting composition with our vintage chrome and black lamp. We like such breaks of new and old elements.
What influences your creativity the most? Are you inspired by art projects, design or maybe just life?
In general, the greatest source of our inspiration is art. We are influenced by many of its fields, such as architecture, design, photography, film, music, dance. Over the years we have been moved by very different things. Sometimes it can be inspired by a medieval sculpture, sometimes a modernist perfectly designed building, a contemporary cinema or music from the other end of the world. Art affects our sensitivity, shapes it, penetrates it. Much of this happens in our subconscious.
Selected effects of our cooperation
Pion studio