XO 4
Sale price

€1.304,00
Regular price

€1.864,00
(/)
---
Delivery time about 8 weeks
Expressive, and at the same time extremely subtle. Subdued but full of small contrasts. European, but with a distinctly Japanese twist. XO is definitely the most graphic proposition from TAMO. The vertical rhythm of the fronts, subtly contradicted with round handles, enlivened the XO cabinet like the facade of a modernist building. The depth of the impression is enhanced by the sophisticated effect of the contrasting finishes. However, if someone prefers monochrome, of course there is such an option. Now know where the "O" came from, it's time to unravel the mystery of the "X". The cross-section of the leg is a very interesting detail in the shape of a cross. A clear rhythm, oriental handles, contrasts of forms, the highest quality of craftsmanship and the noblest wood will give your space an original flair. XO is made of solid, certified oak wood and American walnut (FSC certificate).

Distinct but also very subtle. Understated yet full of tiny contrasts. European although thoroughly Japanese. XO is definitely the most graphic choice in TAMO. Vertical rhythm of frontal incisions are tidily overcome by rounded handles that revives XO cupboard like a facade of a modernist building.

The contrast is even more expressive with two different finishing combination, but it can stay monochrome if you like to. Now that we know from the "O" comes from, let's figure out the "X" case. The leg cross-section is a cute detail which has right the "x" shape.
Height 73 cm

Width 134 cm

Depth 44 cm

Weight 40 kg
Body and legs - solid oak wood or American walnut class A

Drawer handle - solid oak wood or American walnut class A

Finish - hard wax oil
XO 4
Sale price

€1.304,00
Regular price

€1.864,00
Choose options
XO 4
Sale price

From €1.304,00
Regular price

€1.864,00
niezwykle subtelna
XO
XO to zdecydowanie najbardziej graficzna propozycja od TAMO.
forma
SUBTELNA WYRAZISTOŚĆ
Wertykalny rytm frontu finezyjnie przełamany okrągłymi uchwytami… Przekrój nogi stanowi bardzo ciekawy detal właśnie w kształcie krzyżyka. Klarowny rytm, orientalne uchwyty, kontrasty form, najwyższa jakość rzemiosła i najszlachetniejsze drewno nada Twojej przestrzeni wnętrzarskiego sznytu.
materiał
MATERIAŁ
 XO są tworzone z litego, certyfikowanego drewna dębowego oraz z orzecha amerykańskiego (certyfikat FSC)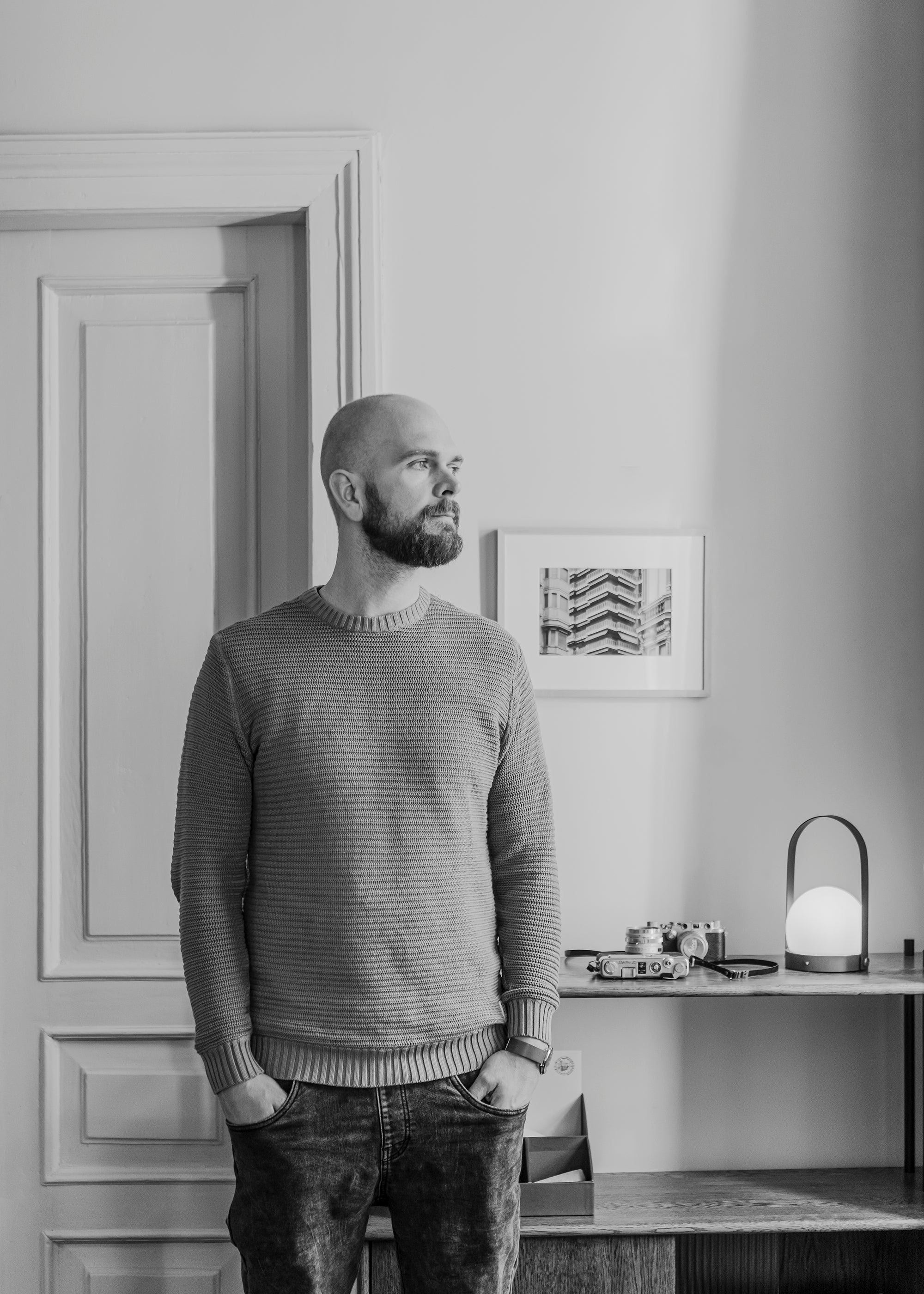 Designer
MARCIN LASKOWSKI
Jest założycielem TAMO, przedsiębiorcą i głównym projektantem. Pod jego kreatywnym okiem powstała większość produktów marki. Czerpiąc kreatywną siłę z tradycyjnych umiejętności stolarskich i zamiłowania do sztuki, powstała unikalna, autorska kolekcja mebli. Jego eksperymentalne podejście do formy i dbałość o kierunek artystyczny kolekcji daje wyraz prawdziwej idei TAMO. Tworzy meble nacechowane mnogością form, płynnie łączące w sobie odniesienia kulturowe m.in. do gdyńskiego modernizmu czy minimalistycznego północno-europejskiego projektowania. Głęboka pasja i wiedza Marcina na temat drewna, przemysłowych i rzemieślniczych procesów produkcyjnych przewija się przez każdy aspekt jego pracy. Absolwent Akademii Sztuk Pięknych w Gdańsku.