PURA bench
Sale price

€382,00
Regular price

€510,00
(/)
PURA is a series of discreetly elegant benches in a truly minimalist style. The series finds a balance between lightness and solidity creating a design language with strong characteristics and uniqueness. It exposes the nature of wood and carpentry craftsmanship. It is a versatile proposition available in many length variants to easily adapt it to the needs of users.
Made entirely of solid oak wood, it uses the warm, natural shades and grain of the wood with a wide gesture. It will find its proper place in the corridors and in the back of the rooms, providing a place to sit for more than one person.
Height: 44cm

Width: 84cm or 164cm

Depth: 34cm

Weight: 11-26kg. (Can vary - depends on size)
Solid oak wood finished with hard oil-wax.
PURA bench
Sale price

€382,00
Regular price

€510,00
Choose options
PURA bench
Sale price

From €382,00
Regular price

€510,00
minimalizm
PURA
Seria dyskretnie eleganckich ławek w prawdziwie minimalistycznym stylu.

design
CZYSTA FORMA
Seria odnajduje równowagę pomiędzy lekkością a solidnością tworząc język projektowania o silnej charakterystyce i niepowtarzalności. Dostępna w wielu wariantach długości aby z łatwością dopasować ją do potrzeb użytkowników.
materiał
MONOLIT
Eksponuje naturalność drewna i stolarskie rzemiosło. Wykonana w całości z litego drewna dębowego, szerokim gestem korzysta z ciepłych, naturalnych odcieni i usłojenia drewna.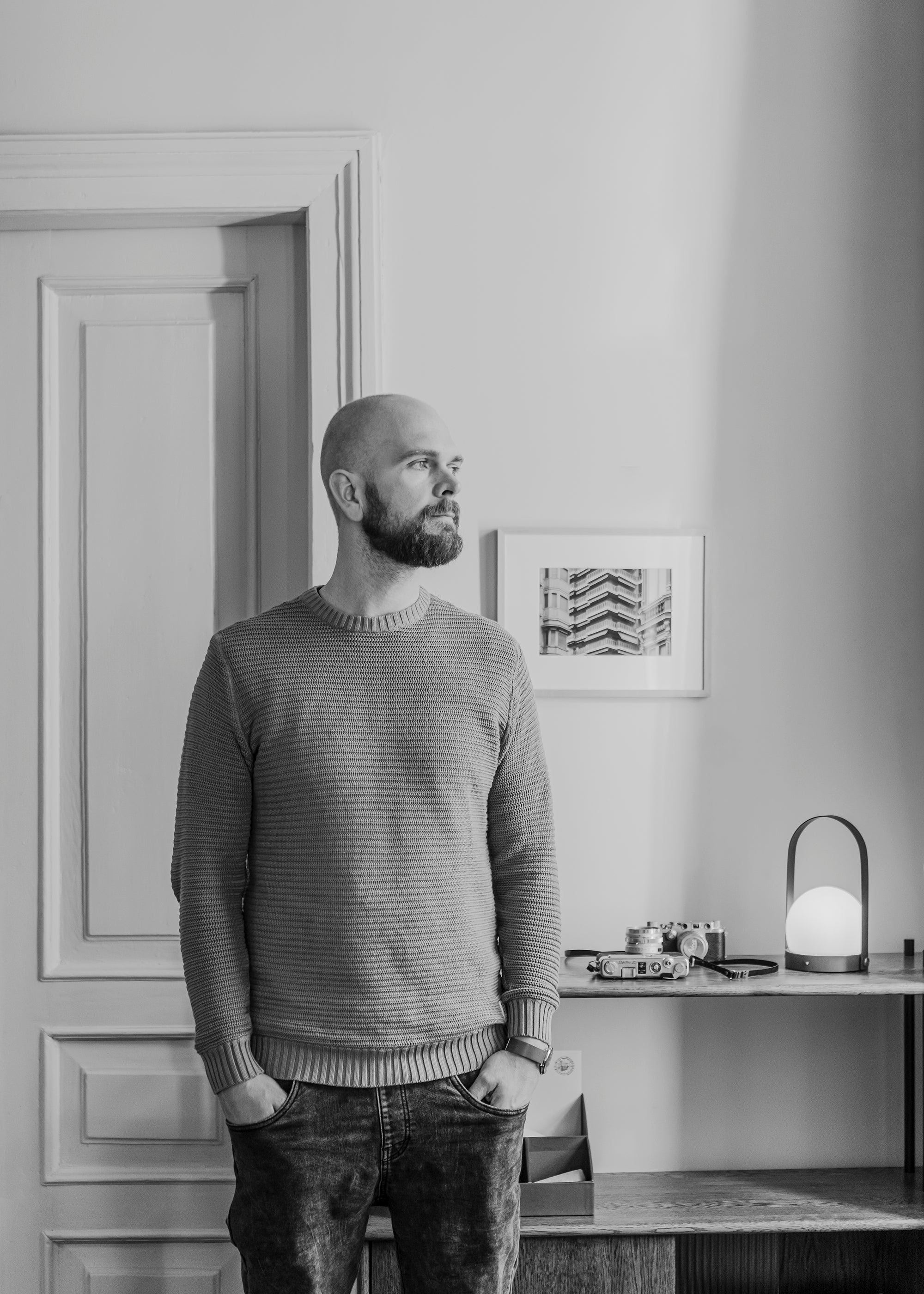 Designer
MARCIN LASKOWSKI
Jest założycielem TAMO, przedsiębiorcą i głównym projektantem. Pod jego kreatywnym okiem powstała większość produktów marki. Czerpiąc kreatywną siłę z tradycyjnych umiejętności stolarskich i zamiłowania do sztuki, powstała unikalna, autorska kolekcja mebli. Jego eksperymentalne podejście do formy i dbałość o kierunek artystyczny kolekcji daje wyraz prawdziwej idei TAMO. Tworzy meble nacechowane mnogością form, płynnie łączące w sobie odniesienia kulturowe m.in. do gdyńskiego modernizmu czy minimalistycznego północno-europejskiego projektowania. Głęboka pasja i wiedza Marcina na temat drewna, przemysłowych i rzemieślniczych procesów produkcyjnych przewija się przez każdy aspekt jego pracy. Absolwent Akademii Sztuk Pięknych w Gdańsku.