Manual
UNE
Prepare tools for mounting the UNE hanger.
To mount the hanger efficiently, you will need:
#6 drill or screwdriver with drill function, screwdriver, pencil and Allen key.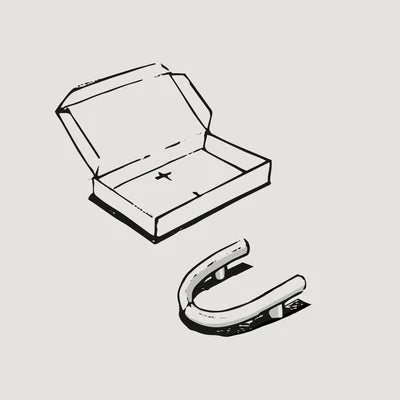 BEGIN
The UNE hanger is packed in a package that will serve you as a template for assembly. At the bottom of the box you will find two marked points, with which you can easily mark the places of drilling on the wall.
STEP 1
Place the box on the wall where the hanger is to be installed.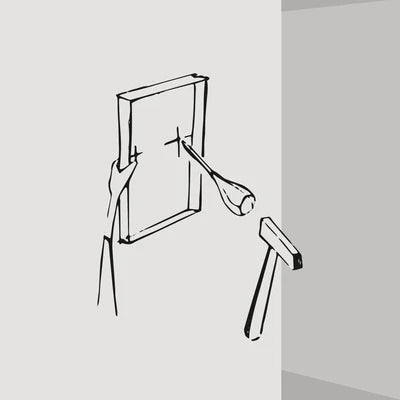 STEP 2
In the marked places, drill a hole in the wall to the full depth of the plug (perpendicular to the wall with a drill with a diameter of 8 mm).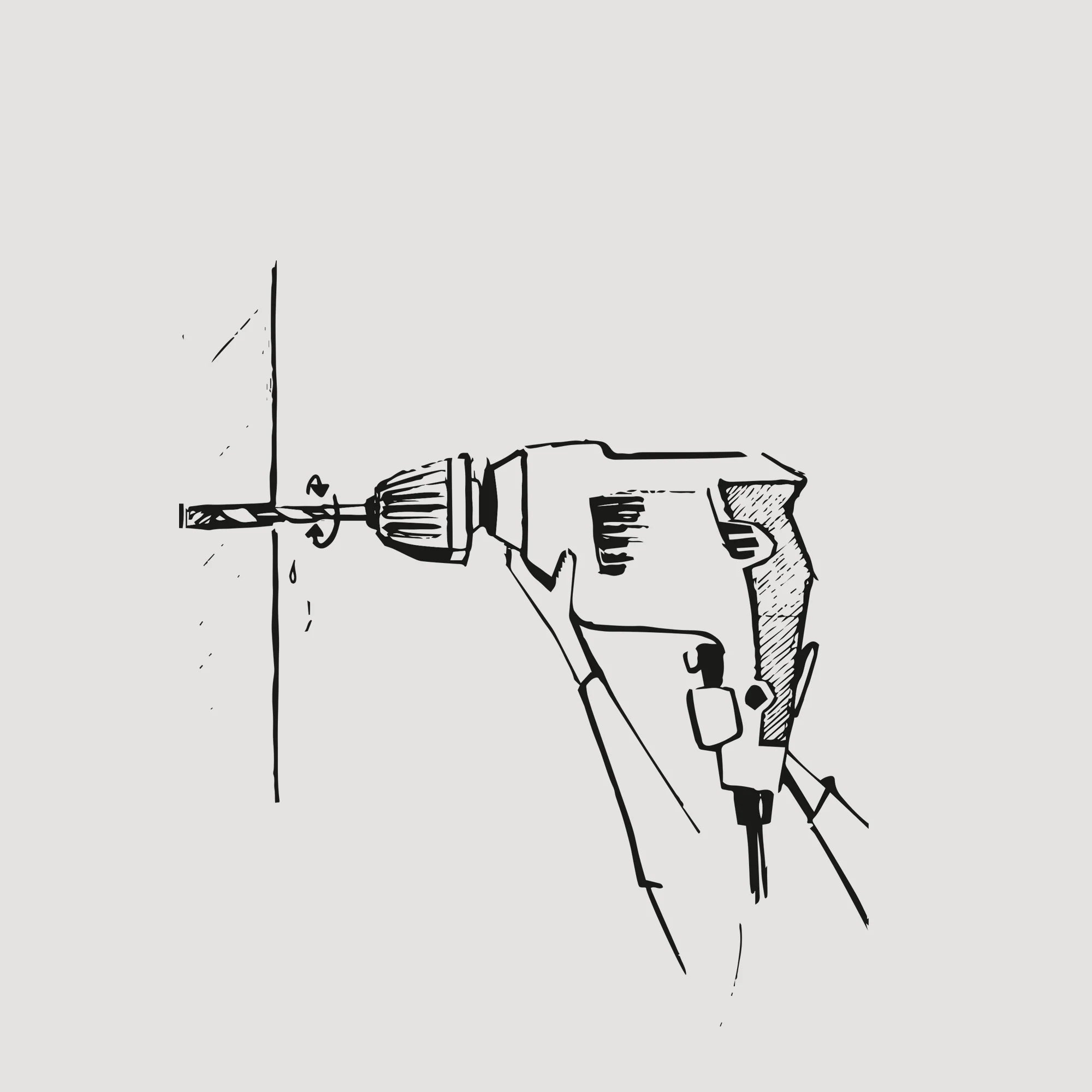 STEP 3
Drill a hole in the marked place to get a hole suitable for an 8mm expansion plug. The hole must be deeper by about 5-8mm than the length of the pin.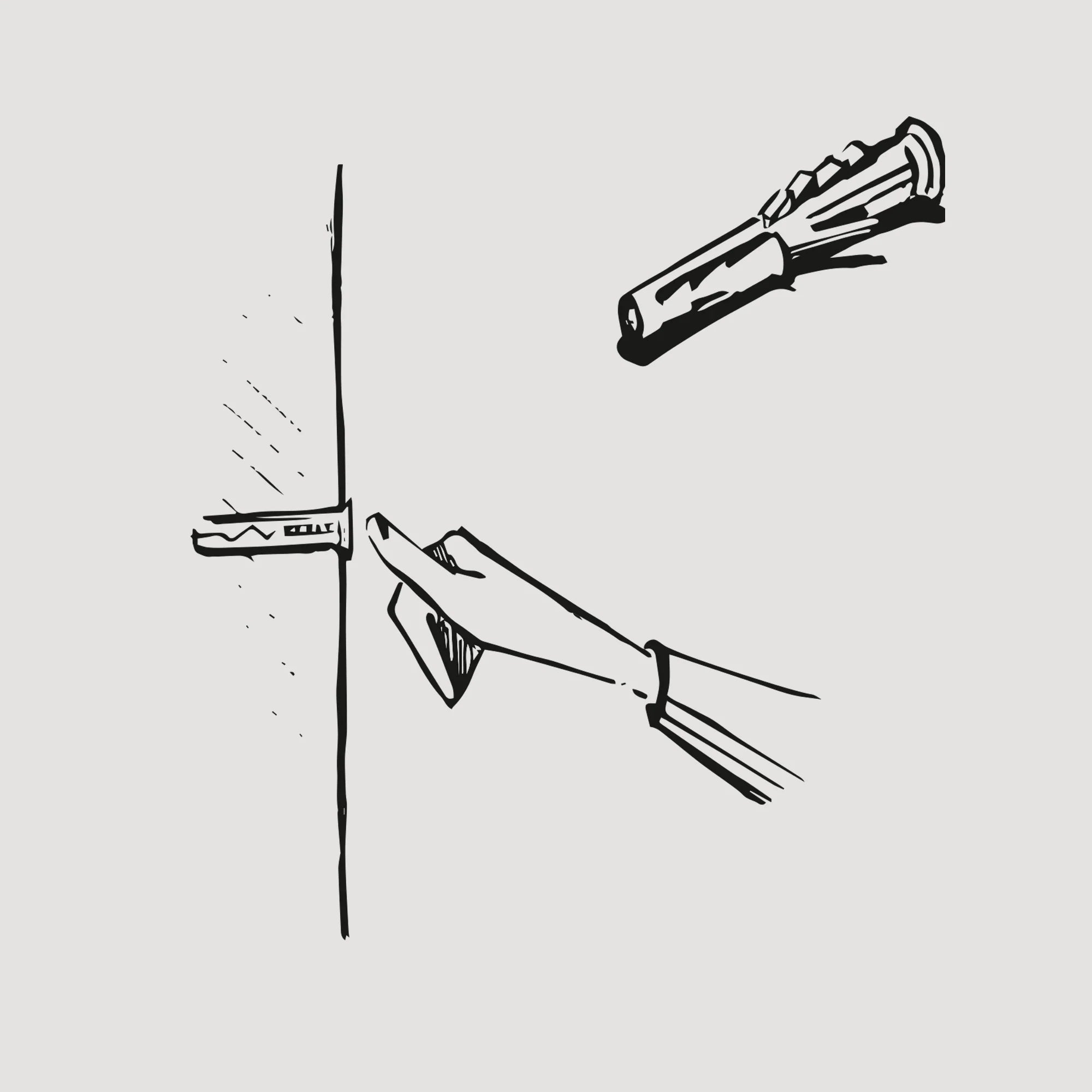 STEP 4
After drilling the top hole, insert the mounting pin into it. Set it so that its flange is flush with the wall.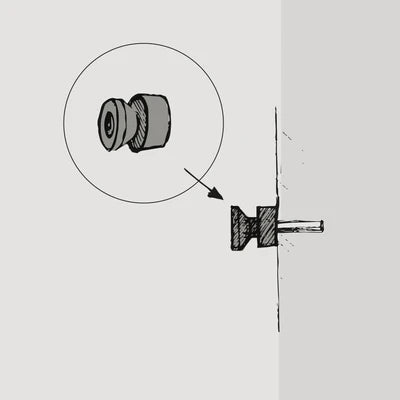 STEP 5
In the UNE set you will find two black wall brackets.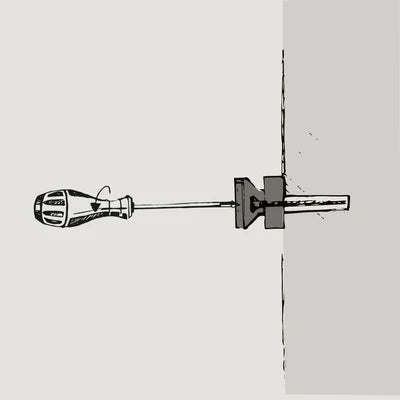 STEP 6
Using a screwdriver, screw them into the previously installed pins, in the marked hanger mounting locations.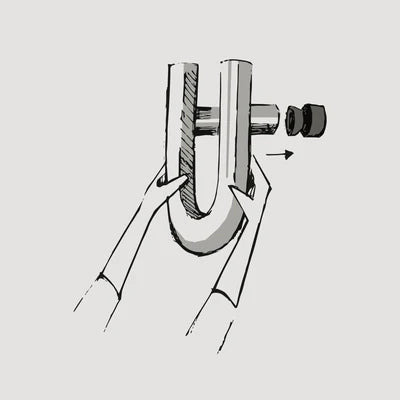 STEP 7
Slide the UNE hanger onto the two mounted handles in the mounting position.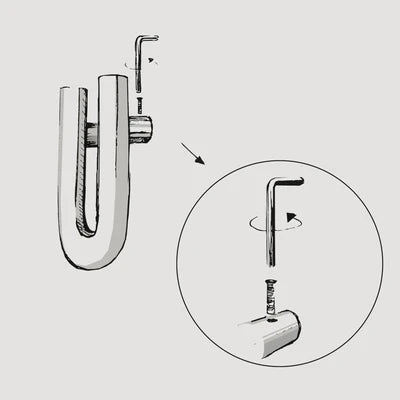 STEP 8
The UNE set also includes two small screws, which you can use to screw the UNE hanger to the wall brackets using an Allen key.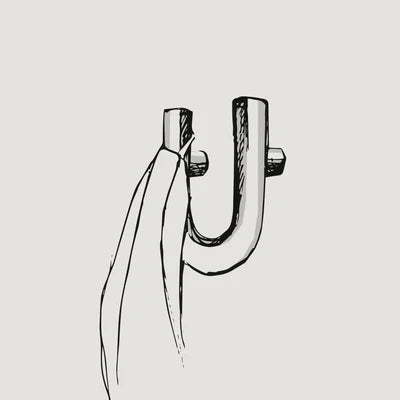 STEP 9
Enjoy the UNE hanger in your home.
Hanger
UNE
UNE is a sculptural design that combines jewelry elegance with the graphic functionality of the hanger form. First of all, it allows you to hang your things in an aesthetic way. The UNE layout can be easily adjusted vertically or horizontally, thus creating an artistic wall installation.
VIEW