I believe that design is not something "pretty",it's something that evokes a special emotion in You...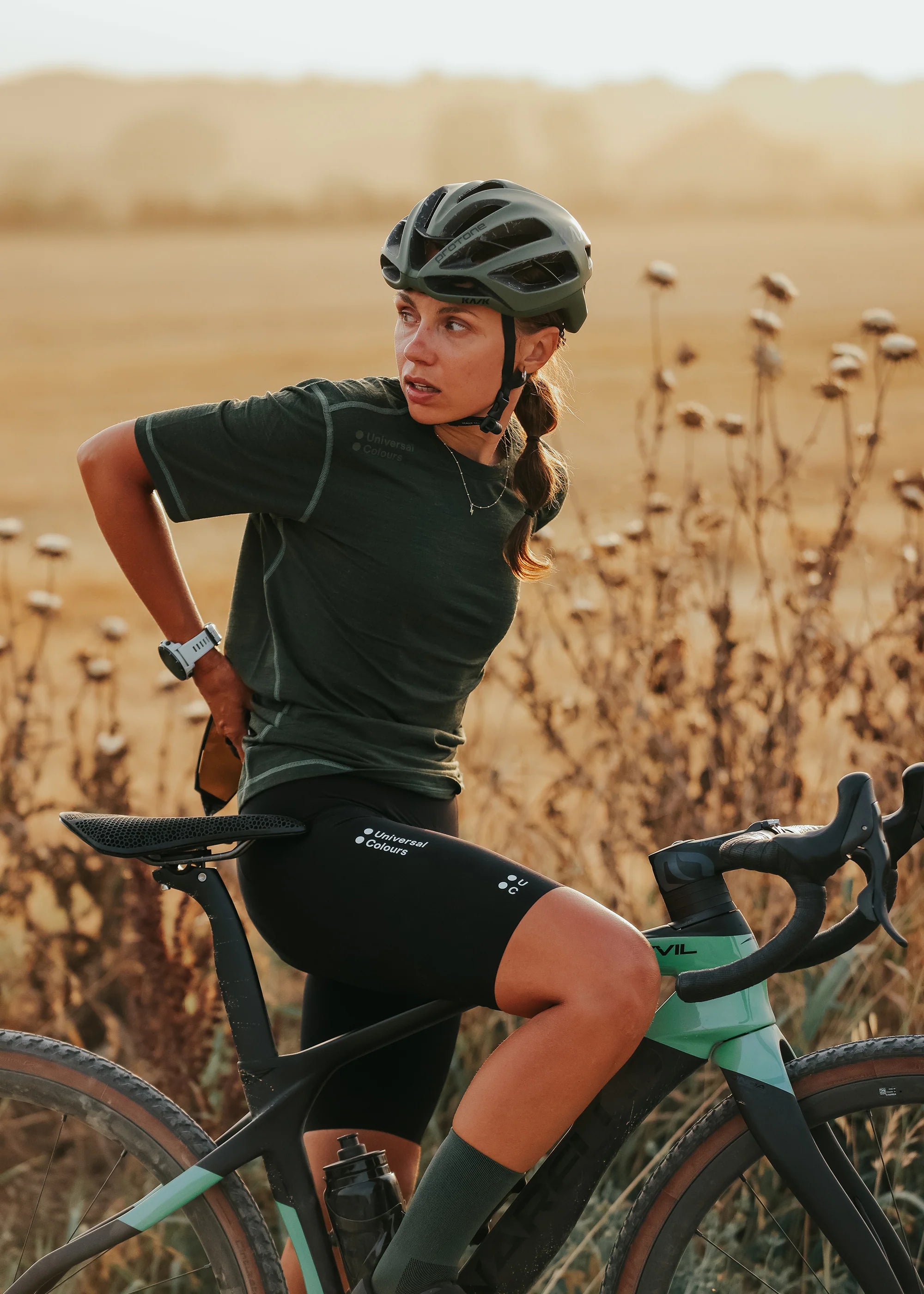 COLLAB STORIES
Lina Bo
An independent designer with over 15 years' experience.
She is also a well-known sports influencer and content creator.
Having worked in the digital design industry since her university days, she became an accomplished designer working with great brands such as UI8 and Toptal. Since 2011, cycling has become her second passion alongside design. She has become a household name in the cycling industry and has achieved success with brands such as Pinarello, Campagnolo, Kask, Fizik and others.
MORE
Your name has an interesting story behind it. Could you tell us a bit about your life story?
My name is Galina Bodnaruk, I am 50% Ukrainian and 50% Russian, but I consider myself to be more Spanish, because I have been living in Spain for almost 10 years and will soon get Spanish citizenship. People know me as Lina Bo, where I only used the middle part of my full name gaLINA BOdnaruk. I never liked the name Galina, it's a bit of an old name in Russia. If I were to compare this Russian name to a name from another country for better understanding, it would be like Gladys in the UK. I decided that Lina Bo would sound more modern and easy to remember, and I was right. I created this nickname in 2011, and ever since then people have called me Lina. It's my brand and trademark.
Chasing the sun seems to be one of the reasons why you are in Spain now. Do you think this is the place you want to live forever, or is it just a period in your life?
This is definitely my place to live. We recently bought a new apartment in Mataro, close to Barcelona, close to Girona,
the sea, the mountains... close to everything! I love this place. And yes, I don't like cold weather, and it doesn't get cold in Spain in winter. So it's perfect!
You have two passions: cycling & design. How do you organize your days to fulfill both of them? When did you start the story of each of them, and how do they influence each other?
I knew from childhood that I would be a designer. My only dream was to be a fashion designer. When I started studying design at university, my teachers changed my mind. They showed me all the beauty of the world of technology. But my love for cycling came much later,
I started cycling in 2011 and since then I haven't stopped cycling. It is very inspiring and makes me strong, healthy, and full of energy.
I work remotely in a company where I can organize my time. So I can work and cycle!
You've moved to the new apartment in Mataro. Could you describe the style of it? How do you connect the design, materials, and colors in your space?
I like minimalism. Everything in my apartment should be unique. I like it when every part of it (furniture, decor, etc.) looks like a piece of art, being both well-designed and stylish. I prefer light colors - white, beige, greige (something between grey and beige), and light oak. I also prefer nuance over contrast. I like it when everything has a similar palette and the difference is in materials, relief, texture, etc. For example, we chose a greige color for all the kitchen furniture, and the countertop is almost the same color but has a stone texture. It looks fantastic. I'm sure the light oak furniture from Tamo Design will go perfectly with everything.
Can you claim that your home is a part of your personality and style?
100% yes. A big thank you to my partner who let me do everything I wanted to do. He is also a designer. He studied design in Barcelona
and mostly prefers contrast to nuance. But I am a lucky woman, he loves me very much and allows me to follow all of my whims and design impulses. I can see how happy he is with our new apartment, though. When we have guests over, he always mentions that I did all the design of the apartment. In January we are celebrating five years of life together, and the furniture from Tamo Design is the biggest gift for us.
What inspires you about TAMO? Why have you chosen our brand to be part of your home?
I believe that design is not something "pretty", it's something that evokes a special emotion in you. I really feel something special when
I see the unusual shapes of the VAZOO bookcase, I see the designer's work on this bookcase. It's really unique, and I haven't seen anything like it before. When I first saw the AMELIA desk, it reminded me of my childhood. I think I had something similar in my parent's house.
It evoked feelings of when I was a child, of a time when everything was so simple in my life. Like this table, it is simple and needs no extra detail, it is perfect! I also ordered the UNE hanger, which doesn't even look like a hanger. It looks like a unique decoration for the wall.

Love it.
TAMO evokes feelings of when I was a child, of a time when everything was so simple in my life.